We're so happy to welcome guest blogger, Tracey Hanson from USA Love List today! Read on for some great reasons to be on the search for the Made in the USA label.
Jobs in our Community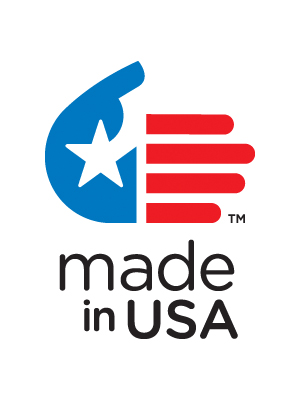 I have lived in New England all my life and have grown up surrounded by empty mill buildings, once bustling with workers dyeing fabrics, making lace for curtains, welding tools, and much more. One by one, the owners of these companies moved their manufacturing overseas, leaving my neighbors, uncles, cousins, and friends without the skilled jobs they had held for 15+ years. I buy American made products to keep local people like these fully employed.
Consumer Protection
My husband and I choose to buy made-in-the-USA products to keep our loved ones as safe as we can. When my 5 year-old was a baby, Chinese-made toys were being recalled daily because of lead contamination. This is when we decided to make sure that everything that touched our kiddos mouths (toys, sippy cups) or was put on their bodies (lotions, soaps, creams) was American made. Around the same time as the toy recalls, pets were being sickened and killed from food that was made in China. Sadly, it's happening again today.
Supporting Local Farmers and Ranchers
I buy local produce and meats whenever possible to keep American farmers in business, to make sure our food continues to be grown in the USA, and to reduce my carbon footprint. I have always lived surrounded by farms, and I am currently an organizer for our local farmers' market. I know how hard American farmers and ranchers work to make a living. I buy USA-grown fruits and vegetables and meat from animals raised in the USA. This year we even raised and butchered our own chickens, which I am so thankful for, especially since the USDA has just approved the import of chicken processed in China! How fresh can our food be when it makes such a long journey to our grocery stores, not to mention the fossil fuels that are consumed!
Finding USA-made Products
The hardest thing about buying American made products is finding them! Unless you know ahead of time which products are actually made in the USA, reading every label can make picking up a few groceries a time-consuming ordeal. This is where my kiddos come in handy! They help me check labels, and boy does this keep them occupied when running errands! They get so excited when they find a USA-made item. My daughter, the 5 year-old, can barely read, yet she recognizes those elusive words, "Made in USA." They know that when we purchase these items, we are helping the moms and dads of kids across America keep their jobs.
Tracey Hanson turned her search for American-made products into a passion and is currently the Green/Family Living Editor for USA Love List, an online magazine that supports American manufacturing and promotes products that are made in the USA.
You can read her Laptop Lunches Bento-ware review here:
http://www.usalovelist.com/2013/07/made-in-the-usa-school-lunch-gear

/